Íslensk forrit fyrir iOS (Apple tæki)
Engar áhyggjur Íslendingar! Öll forritin okkar sem eru gerð fyrir krakka eru einnig gefin út á íslensku.
Stjörnuskífan: Ævintýri og vísindi
Stjörnuskífan er sérhönnuð og myndskreytt rafbók fyrir Apple-spjaldtölvur þar sem skáldskapur blandast við þrautir og fróðleik; spennandi ævintýri og saga vísindanna renna saman. Sagan fjallar um tvo unglinga í samtímanum, hinn íslenska Gunnar og hina íröksku Leylu, ævintýri þeirra og tímaflakk. Í hverjum kafla liggur fyrir þraut sem tengist sögunni og uppfinningunum. Alls eru þetta fjórtán litlir tölvuleikir, sérhannaðir fyrir leikjabókina. Auk þess inniheldur Stjörnuskífan mikinn fróðleik sem hægt er að veiða úr textanum.
Dýr í hættu
Dýr í hættu er gagnvirkt námsefni í tölfræði fyrir börn á aldrinum 9-12 ára þar sem notandi fer í hlutverk aðstoðarmanns vísindastofnunar sem vinnur við að rannsaka og skrásetja líf og umhverfi dýra í útrýmingahættu. Forritið er byggt upp á raunhæfum verkefnum í tölfræði og nýtist best sem viðbótarefni við hefðbundna tölfræðikennslu. Þema forritsins er dýr í útrýmingarhættu og það er fullt af upplýsingum um dýr og umhverfismál. Það hentar því vel í þemavinnu um umhverfismál eða dýrafræði, eða sem afþreying fyrir krakka sem hafa áhuga á dýrum.
Kaflarnir eru eftirfarandi: Ísbirnir, Leðurskjaldbökur, Pöndur, Nashyrningar, Górillur, Tígrisdýr, Staða tegunda, Náttúra í hættu og Veiðiþjófar.
Farið er í eftirfarandi tölfræðileg hugtök: tíðnitöflur, tíðni, tíðasta gildi, súlurit, hæsta gildi, lægsta gildi, tíðasta gildi, meðaltal, miðgildi, línurit, skífurit,
Galdrabúðin
Galdrabúðin er stærðfræðileikur sem hentar börnum sem eru farin eða að byrja að leggja saman þannig að samtalan verði yfir 100. Með Galdrabúðinni fær leikmaður þjálfun í samlagningu og frádrætti í gegnum skemmtilegan og fallega myndskreyttan búðarhermi. Leikmaður stjórnar búðareigandanum og sér um að afgreiða viðskiptavinina. Viðskiptavinurinn biður um hinar ýmsu furðulegu galdravörur sem leikmaðurinn sér um að afhenda og reikna út hvað þær kosta samtals. Leikmaður tekur síðan við greiðslu og gefur til baka þegar við á.
Svona er lífið
Leikurinn svona er lífið er hermileikur þar sem notandi fer í hlutverk ungrar persónu sem er að flytja að heiman í fyrsta sinn. Markmið leiksins er að ná að þrauka í 90 daga á eigin vegum. Ef það tekst ekki þá þarf persónan að flytja aftur heim til foreldra sinna.
Það er margt sem þarf að huga að til að ná þessu markmiði. Það þarf að gæta þess að þéna næga peninga til að eiga fyrir mat, húsnæði og öðrum nauðsynjum. En peningar eru ekki það eina sem skiptir máli. Það þarf einnig að gæta upp á að fá nægan svefn, borða reglulega og muna að gera líka eitthvað skemmtilegt.
Leikurinn nýtist í fjármálfræðslu í grunnskólum og inniheldur hugmyndir til kennara um frekari verkefni.
Lærum stafina
Lærum stafina er skemmtilegt íslenskt forrit fyrir börn sem eru að læra stafina og stafrófið. Forritið er með flottum spilum (flashcards) með bókstöfum og myndum sem börnin geta tengt við stafina, samstæðuleiki til að þjálfa þekkingu á stöfunum á áhugaverðan hátt og fallegri útgáfu af Stafrófslaginu sem börnin geta sungið með.
Kveikjarinn
Kveikjarinn er með gagnagrunn með meira en 5200 atriðum sem nota má sem kveikjur til að æfa ritlist og skapandi skrif. Kveikjarinn nýtist bæði í íslenskukennslu í skólum og fyrir hvern þann vill þjálfa ritunarhæfileika sína.
Orðaflipp
Orðaflipp er íslenskt sköpunarforrit fyrir skáld og rithöfunda framtíðarinnar. Orðaflipp veitir notandanum tækifæri til að hugsa út fyrir boxið, fylla hausinn af hugmyndum, hlæja og skemmta sér. Auk þess að vera öflugt sköpunartól þá bætir Orðaflipp orðaforða og þjálfar málfræði hjá ungum sem öldnum. Orðaflipp er þannig gagnlegt tól fyrir skapandi skrif, byrjendalæsi og almenna íslenskukennslu.
Myndasaga – Búðu til sögu úr myndum og stöfum
Myndasögugerð fyrir krakka. Fullt af skemmtilegum myndum af persónum, hlutum, bókstöfum og táknum.
Einnig fjöldi mismunandi bakgrunna.
Notandi getur búið til myndasögu með einni eða fleiri blaðsíðum fullum af skemmtilegum myndum myndað orð úr stöfunum. Þegar sagan er tilbúin er hægt að skoða hana eins og bók inn í forritinu eða vista fyrir iBooks eða önnur bókaforrit til að deila með vinum og fjölskyldu.
Jóladagatal – íslensku jólasveinarnir
Jóladagatal með íslensku jólasveinunum. Upplýsingar um nöfn, komutíma og einkenni fyrir alla jólasveinana, Grýlu, Leppalúða og Jólaköttin. Forritið minnir á hvaða jólasveinn kemur næst til byggða.  Einnig er í forritinu skemmtilegur þrautaleikur sem hægt er að spila til að stytta sér stundir og komast í jólaskap.
Educational Apps
Our educational Apps are designed with the 21st century education in mind.
With special focus on creativity, innovation, critical thinking, game based learning, media and ICT literacy.

Word Creativity Kit
Word Creativity Kit is a creative writing App for the poets and writers of the future. It gives the user a chance to think outside of the box, fill the head with new ideas, laugh at silly sentences and have fun.
Endangered Animals
Endangered Animals is fun and educational
Learn about animals in danger and statistics.
Magic Store Math
In Magic Store Math the player is trained in addition and subtraction through a fun and colorful store simulator.
The player controls the store owner/clerk and assists customers.
Sticker Story
Sticker Story making for kids. Full of amazing original stickers, letters and backgrounds to play with.
The child can create a sticker story book with one or more pages. When finished it can view the story as a beautiful book and even export it to iBooks or readers to share with friends and family.
Know My ABC
Learn the letters of the alphabet with 26 fun flash cards, simple games and a singalong  with a beautiful version of the ABC song.
Puzzle Games
Who doesn't love puzzle games? They are fun and good for your brain. Use your creativity and problem solving skills do the work!
IKUE
Ikue is a fun and challenging tile-puzzle for those who like having a little mind bender in their daily game routine.
"Simple to learn yet tricky to master is the mantra for the best puzzle games out there, and Ikue certainly lives up to that."
– 148Apps
Word Creativity Kit
(Icelandic version: Orðaflipp)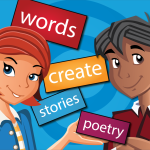 Bett Awards 2017
Educational App Store
5/5 Stjörnur
EAS Certification – Recomended schools
"A fun app to spark creative imaginations to create poems and stories."
 
Best App Ever Awards
DR.dk
Teachers With Apps
The iPhone Mom
TouchAutism
App Picker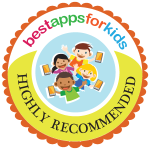 Best Apps For Kids
2015 Edition: Best Apps for Back to School – 4th Grade
"The Word Creativity Kit is a phenomenal app that is very intuitive to use."
Top Best Apps For Kids
Smart Apps For Kids
4/5 Stars – On a list over the best apps for 5th grade
" I recommend it for both students who need extra reading/writing support as well as those who just plumb enjoy words. That's a rare recommendation."
Appy Mall
Fun 2 Tap
Neuro Develop
Atkins Library
Magic Store Math


Best Apps For Kids
"Magic Store Math is a magical app that helps kids learn to add bigger numbers."

Teachers With Apps
Listed on: Sneaky Learning – Apps for Summer that spell FUN!
"What I loved was the immediate engagement of play through the spooky but spunky soundtrack. It is just infectious and immediately has you thinking that you're up to something while solving math problems! The graphics are spot on and completely entertaining for kids that are in grades 3 or above."
Magnetry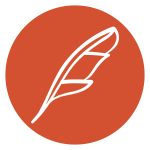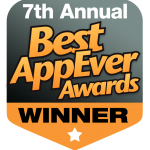 Best App Ever Awards 2014
Dombie, Inc.
"Going somewhere new tends to tickle our creative side. Bring along Magnetry and write poems or little stories to convey the sentiments of your trip. Haiku anyone?"
appPicker
"If you do a quick search around the App Store you'll find there isn't a lot of competition for Magnetry – Express Yourself. This is quite a unique app that can help anyone find the words they need to express themselves."
Sticker Story
(Icelandic version: Myndasaga)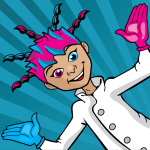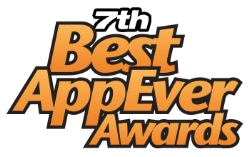 Best App Ever Awards 2014
Gebo Kano is a small independent company based in Reykjavik, Iceland. We make quality educational apps and puzzle games for iOS. Our apps are designed by primary school teachers and parents. They are designed to stimulate and entertain at the same time.
All apps are designed by teachers and made with strict technical standards.
The Icelandic Ministry of Education has sponsored some of our work and it has been praised worldwide by educators as well as children.
Gebo and Kano are runes from the FUÞARK rune alphabet.

  Gebo is the sound G. Gebo means gift or giving.
Be in touch!
Do you have any questions or tips regarding our apps of games?
Do you have a brilliant idea for an app and need a partner?
Are you an educator and want your material converted into an app or web solution?
Do you want to discuss anything else?
Then be in touch with us today!
Contact & follow
Gebo Kano,
Logafold 92, NV,
112 Reykjavík,
Iceland
email: gebokano [at] gebokano.com
tel: +354 659 0313 
Also watch us on social media!